F-150 FP700 BLACK EDITION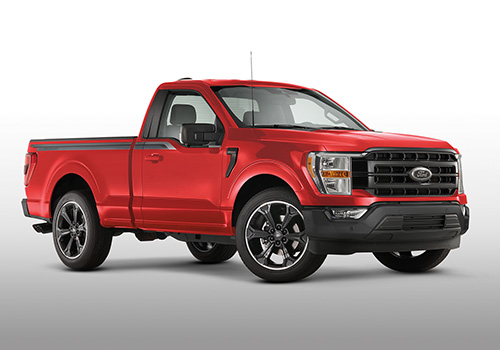 M-F150-FP700B
Sold in Units of
Each (1)

The "Fifty States Street Legal" icon means that this part has been determined by the California Air Resources Board (CARB) not to have an adverse effect on emissions when installed and used properly in the application(s) identified in the product description. Under EPA and CARB policy, such parts may be installed in vehicles driven on public roads and highways.

Please see your local Ford Dealership or contact the Ford Performance Tech-Line @ 800-367-3788
Take your F-150 to the next level with the FP700 Package which includes:
3.0L Whipple Supercharger

Producing 700 hp and 590 lb-ft of torque
Premium Fuel Only

22" x 9.5" Black Machined Wheels
Unique Ford Performance Bedside Graphics
Black F-150 Tailgate Lettering
Ford Performance Fender Vents
Gloss Black Front Grille
Black Lug Nuts
Rear Lowering Kit
Rocker Panel Aero Delete Kit
Ford Performance Front Floor Mats
NOTE
:
Tires not included in package - sold separately.
Part Type
Vehicle: Ford Performance
Package Dimensions
42" x 54" x 48"
Country of Origin
United States