HD ALUMINUM DRIVESHAFT ASSEMBLY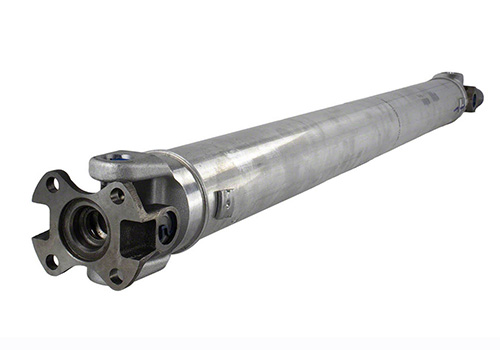 M-4602-JA
Sold in Units of
Each (1)
Instruction Sheet
Not Available

Ford Performance heavy duty 1-piece aluminum driveshaft.
Fits 1996-2004 Mustang and 1996-98 Cobra 4.6L with manual transmission and 31 spline yoke
High strength, 3.5" diameter 0.114" wall thickness 6061-RT62 aluminum seamless drawn tube
1330 U-joints 45.5" long (CL to CL of U-joints)
Will not fit 1999-2004 Cobra
[For 1979-1995 Mustang/Capri 5.0L vehicles with T5/SROD/C-4/AOD. and 1979-1993 Mustang/Capri 5.0L with Tremec transmissions w/28 spline yoke please see M-4602-GA]

Part Type
Driveline: Drive Shafts
Warranty Availability
Not Available
Package Dimensions
6.25" x 6.25" x 55.5"
Country of Origin
United States