9" TRAC-LOK LIMITED SLIP DIFFERENTIAL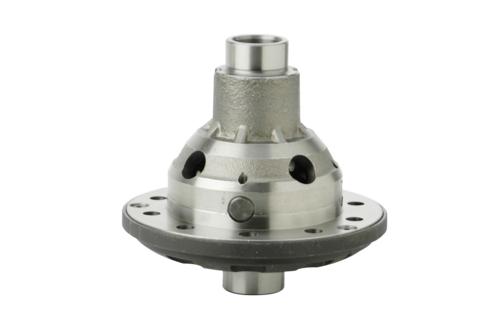 M-4204-F28A
Sold in Units of
Each (1)
Instruction Sheet
Not Available
9" differential
28 spline
4-spring aggressive torque bias
Street/strip application
1536 steel billet case caps
Cast high-strength nodular iron case
OEM profile gears made of high-manganese, high-chromium alloy steel
Rebuildable
NOTES:
(1)Off-road use only!
(2)Will accept anti-lock exciter ring.
(3)Requires 4-ounces of CM-19546-A1 friction modifier with initial fill.
(4)M-4204-T28 fits solid axle and 1999 Cobra/Thunderbird/Mark VIII with IRS (2001-2004 Cobra has 31 spline).
(5)Recommended for street use only.
(6)Fits 2003-04 Cobra.
Part Type
Driveline: Differentials
Warranty Availability
Not Available
Package Dimensions
8" x 8.5" x 8.25"
Country of Origin
United States