289/302/351W FRONT TIMING CHAIN COVER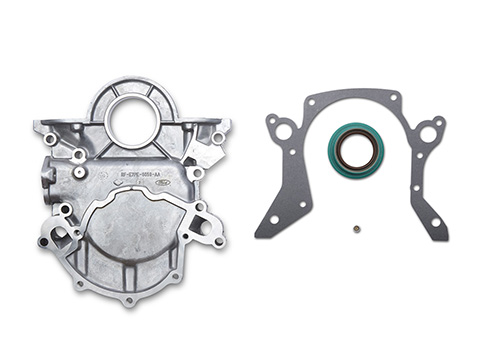 M-6059-D351
Sold in Units of
Each (1)
Instruction Sheet
Not Available
High quality die-cast aluminum production timing chain cover Made In The USA!
Fits 289/302/351W blocks including Ford Performance Boss 302 and Ford Performance Boss 351.
For standard rotation water pump including M-8501-G351 or reverse rotation water pump M-8501-C50
Includes dipstick tube hole for front sump oil pan and fuel pump mounting boss.
Part Type
Engine: Timing Covers
Warranty Availability
Not Available
Package Dimensions
12.5" x 4.75" x 13.5"
Country of Origin
United States