5.0L COYOTE BOSS 302 TIMING CHAIN TENSIONERS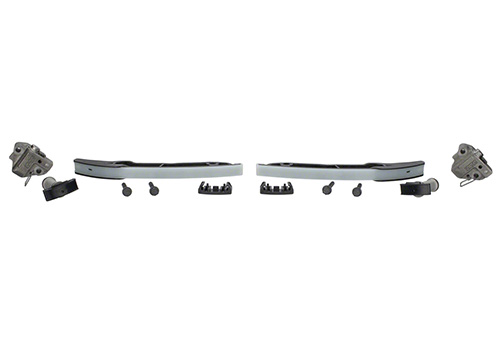 M-6266-M50B
Sold in Units of
Each (1)
Instruction Sheet
Not Available
ATTENTION:

This part is intended as a replacement part for use only in the application(s) identified in the product description. Installation of this part in a vehicle for which it is not intended may violate U.S. and Canadian laws and regulations related to motor vehicle emissions.

Fits 2011-2019 5.0L Coyote engines
Designed for improved timing chain durability in high rpm applications.
Used on 2013 Mustang Cobra Jet engine program
Includes a pair of primary and secondary chain tensioners and bolts
Part Type
Engine: Timing Drive Related
Warranty Availability
Not Available
Package Dimensions
5" x 5" x 10.5"
Country of Origin
United States