MUSTANG IRS SUPER 8.8-INCH RING AND PINION SET - 3.55 RATIO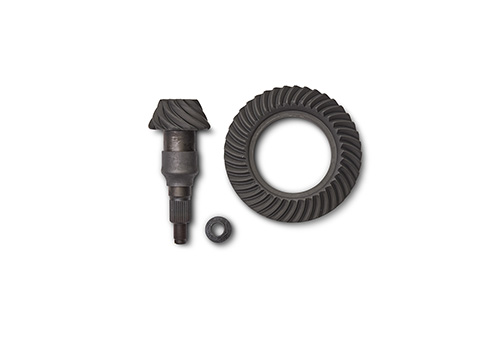 Fits 2015-2024 Mustang Super 8.8-inch IRS center section
Includes OEM crush sleeve and pinion nut

Requires M-4210-B3 Mustang 8.8-inch ring-gear and pinion install kit
Made in United States in Ford's Sterling Axle Plant
OEM Quality - our superior surface finish, hardening and manufacturing consistency provide the strongest and quietest gears in the market.
Requires aftermarket calibration if vehicle is not originally equipped with this gear ratio
Note: 3.15 ratio differential not compatible with 3.31, 3.55, 3.73 and 4.09 ratio gears. Use differential M-4204-MT or M-4204-M
Part Type
Driveline: Ring & Pinion
Warranty Availability
Not Available
Package Dimensions
11.5" x 5.5" x 15"
Package Weight
18.5 lb(s)
Country of Origin
United States