BRONCO M210 FDU RING AND PINION INSTALLATION KIT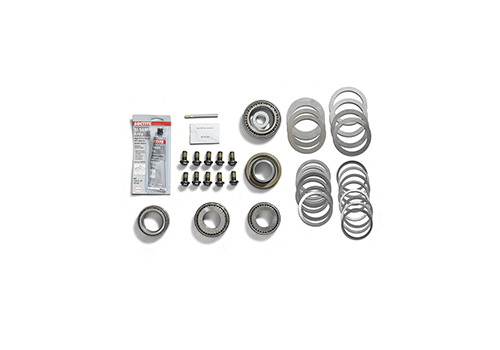 Fits 2021-2023 Bronco M210 Front Drive Unit. Includes all new OEM components.
(1) Front pinion bearing and cup
(1) Rear pinion bearing and cup
(2) Carrier bearings and cups
Assortment of pinion bearing shims
Assortment of carrier bearing shims
(1) Pinion oil seal
(1) Pinion nut
(1) Pinion crush sleeve
(10) Ring gear mounting bolts
Gear marking compound w/brush
RTV sealant for case
Instructions
Part Type
Driveline: Ring & Pinion
Warranty Availability
Not Available
Package Dimensions
12.5" x 7.5" x 13.5"
Package Weight
8.45 lb(s)
Country of Origin
United States