Due to COVID-19 staffing precautions, the Ford Performance TechLine phone system is offline. We are still here to help. Live Chat is available. Click here for contact information.
1996-2004 V8 MUSTANG ADJUSTABLE CLUTCH LINKAGE KIT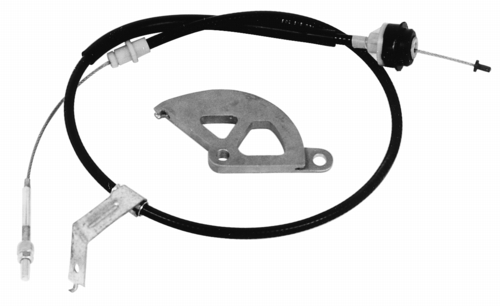 Fits 1996-2004 V-8 Mustang
Includes all parts required to convert stock non-adjustable clutch cable to fully adjustable type.
Now you can adjust clutch pedal travel to your driving habits.
Service cable M-7553-E302
Part Type
D-Line: Clutch Related
Warranty Availability
Not Available
Packaged Dimensions
12.25" x 3.5" x 12.25
Country of Origin
United States