FORD PERFORMANCE PROCAL 4 CALIBRATION DELIVERY TOOL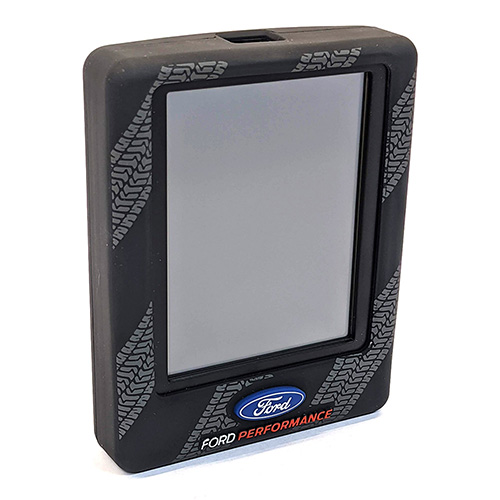 M-12655-F
Sold in Units of
Each (1)

The "Fifty States Street Legal" icon means that this part has been determined by the California Air Resources Board (CARB) not to have an adverse effect on emissions when installed and used properly in the application(s) identified in the product description. Under EPA and CARB policy, such parts may be installed in vehicles driven on public roads and highways.
Introducing the new engineering designed and focused Ford Performance ProCal 4 Calibration delivery tool. The ProCal 4 can be used with Ford Performance Control Packs as a diagnostic/data logging tool. Allows download/delivery of future Ford Performance calibrations. ProCal 4 cable easily plugs into the OBDII port. Features include:
High resolution touch screen with intuitive graphical interface
Cloud updatable
Reads and clears DTCs (DTC descriptions displayed)
Speedometer correction for gear/tire changes (within factory parameters)
Real-time engine data display - air/fuel ratio, spark timing, cam timing, throttle angle
Real-time data logging
Also performs valuable service functions including:
Key on/Engine off test
Key on/Engine running test
Profile relearning (Crank relearn)
Clear adaptive fuel trims
Clear keep alive memory
Includes a swivel suction cup window mount.
***NOTE*** NO Performance calibration included.

Part Type
Electrical: Analyzers / Calibrators
Warranty Availability
Not Available
Package Dimensions
3.5" x 3.5" x 6"
Package Weight
1.05 lb(s)