7.3L ENGINE CONTROL PACK WITH MANUAL TRANSMISSION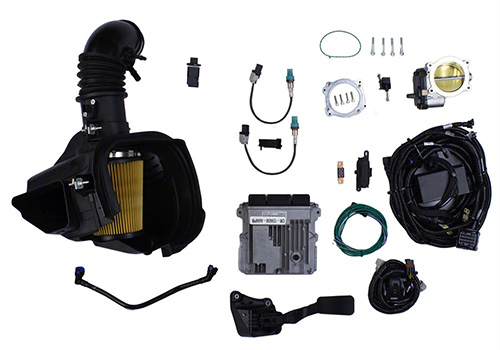 Designed to run the 2020-2022 Super Duty 7.3L gas engine
M-6007-73
with any a manual transmission.
Includes:
PCM with Ford Performance calibration
Electronic throttle pedal
Unique control pack harness that replaces the production body harness designed for custom vehicle builds
Mustang Bullitt™ Airbox
87mm Mustang Bullitt™ throttle body M-9926-M50B w/M-9474-M5087 adaptor
MAF sensor
Upstream O2 sensors
**Requires return-type fuel system. PCM calibration will not work with returnless system.
***Installation of PCM in a production vehicle will result in a 'No Start' situation.
Part Type
Electrical: Ignition Related
Warranty Availability
Not Available
Package Dimensions
18" x 19" x 26"
Country of Origin
United States