The Ford Performance TechLine phone system is online. Call us at 800-367-3788.
For the hearing- or speech-impaired: Please contact the Telecommunication Relay Service by dialing 711.
COYOTE 5.2L HIGH PERFORMANCE CAMS GEN 1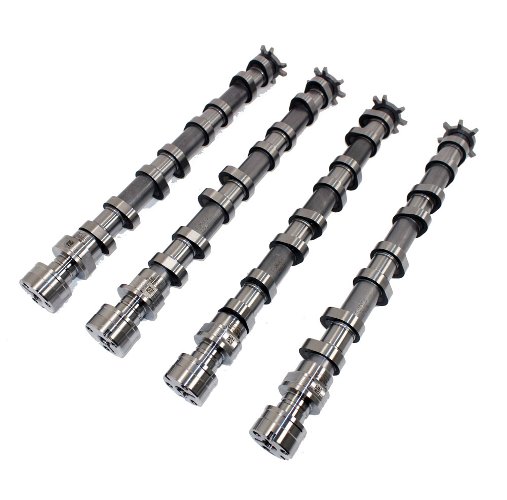 M-6550-M52A
Sold in Units of
Each (1)
Instruction Sheet
Not Available
WARNING:

This part is designed and intended for competition use only. It should not be installed on a vehicle that is driven on public roads and highways. Installation of this part on a vehicle driven on public roads and highways is likely to violate U.S. and Canadian laws and regulations relating to motor vehicle emissions.

Intake and exhaust camshaft set for use in the 2015-17 5.2L cylinder heads with 2011-14 "Gen 1" 5.0L cam phasers, timing chains and engine control system
Kir includes four (4) VCT filter screens
14mm lift / 270 degree duration - intake and exhaust
Must use the 5.0L Gen 1 cam phasers, timing chains and crank sprocket
Phasers must be limited to 20 degrees advance maximum via calibration or mechanical limiters.

Must use the 5.2L Roller Finger Followers M-6564-M52
These cams are to be used with the standard 5.0L Coyote firing order
Custom calibration required!
For "Gen 2" version, see M-6550-M52

(pictured)



Part Type
Engine: Cam/Tappets/Pushrods
Warranty Availability
Not Available
Packaged Dimensions
8" x 8" x 25
Packaged Weight
23.1 lb(s)
Country of Origin
United States