ELUMINATOR MACH E ELECTRIC MOTOR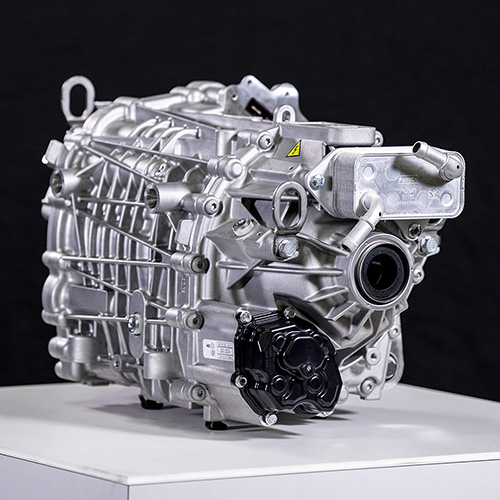 M-9000-MACHE
Sold in Units of
Each (1)
Instruction Sheet
Not Available

The "Fifty States Street Legal" icon means that this part has been determined by the California Air Resources Board (CARB) not to have an adverse effect on emissions when installed and used properly in the application(s) identified in the product description. Under EPA and CARB policy, such parts may be installed in vehicles driven on public roads and highways.
Ford Performance Parts is proud to offer the Eluminator!!! This electric motor is from the 2021 Mustang Mach E GT.
Peak power: 210kW (281hp)
Peak torque: 430Nm (317 lb.-ft.)
Max speed: 13,800rpm
Gear ratio: 9.05:1
Weight: 93kg / 205 lbs
Includes:
HV motor to traction inverter harness

LV harness/connector

Vent tube assembly.
Does NOT include:
Traction inverter
Control system
Battery
Part Type
Engine: Complete Engines
Warranty Availability
Not Available
Packaged Dimensions
22" x 22" x 32
Packaged Weight
220 lb(s)