7.3L POWER MODULE W/6-SPEED MANUAL TRANSMISSION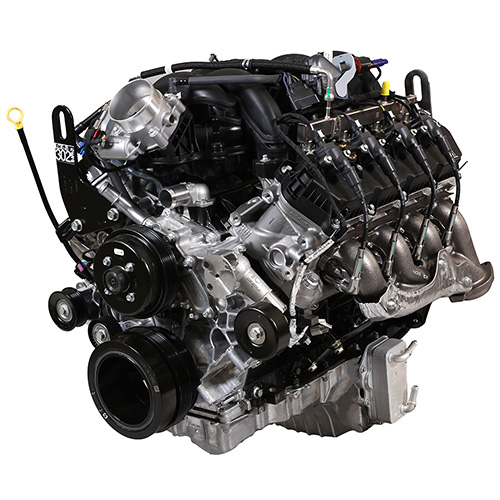 A complete powertrain solution utilizing the 7.3L V8 Ford gasoline crate engine from the 2020 F250 Super Duty and Tremec
M-7003-M6266
manual transmission. Kit includes:
M-6007-73
Super Duty crate engine
7.3L displacement
430 HP at 5,500 rpm
475 lb/ft of torque at 4,000 rpm
10.5:1 compression
Port fuel injection
PCM with Ford Performance calibration
Electronic throttle pedal
Mustang Bullitt™ airbox
87mm Bullitt™ M-9926-M50B throttle body w/M-9474-M5087 adaptor
Alternator and bracket
Power steering pump
Tensioner
Belt
installation hardware
Also includes bellhousing and all required hardware to bolt-up engine and transmission.
Part Type
Engine: Complete Engines
Box 1 Dimensions
42" x 42" x 45"
Box 2 Dimensions
42" x 48" x 33"
Country of Origin
United States