2011-2014 MUSTANG GT/BOSS SPORT MUFFLER KIT (49 STATE)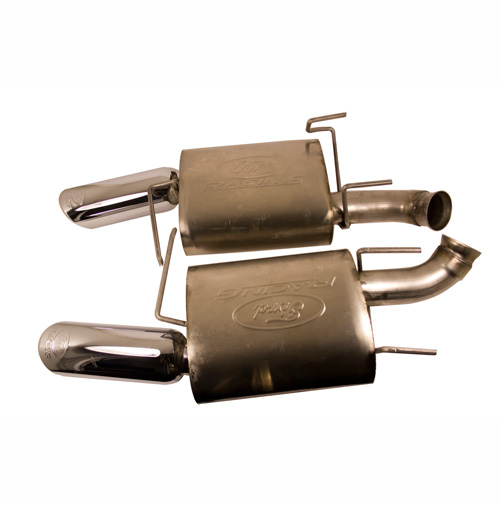 M-5230-MGTLA
Instruction Sheet
Not Available

The "Forty-nine States Street Legal" icon means Ford Motor Company has determined that this part does not have an adverse effect on emissions when installed and used properly in the application(s) identified in the product description and may be installed in vehicles driven on public roads and highways. However, this part does not have regulatory approval for use in California and can not legally be registered or used on vehicles in California. The use of this product in California may subject the user to penalty provisions under California law.

Fits 2011-2014 Mustang GT.
Fits 2012-2013 Mustang BOSS
304 stainless steel muffler body construction with 304 stainless steel chrome plated "Ford Racing" embossed 4" exhaust tips
Louder, throatier exhaust note
Designed to eliminate exhaust drone at sustained RPMs
Requires factory muffler clamps
49 state drive-by noise legal (not legal in CA)
Part Type
Engine: Exhaust Related
Warranty Availability
Not Available
Package Dimensions
20.5" x 12.75" x 36.5"
Country of Origin
United States