2011-2023 5.0L COYOTE EXHAUST MANIFOLD GASKET AND HARDWARE KIT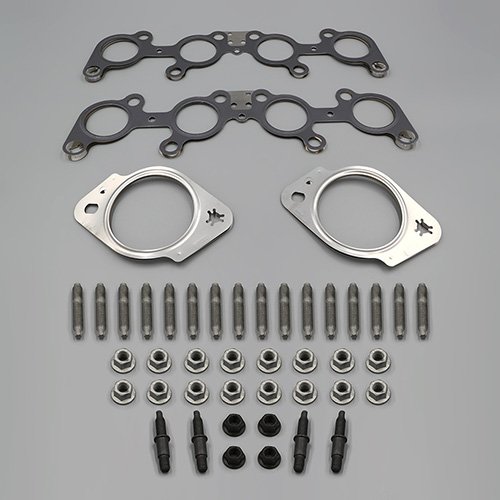 This kit is great for customers swapping headers or looking for a complete exhaust manifold gasket and hardware solution for any 5.0L Coyote-powered vehicle.
This kit comes complete to get the job done.
Fits: 2011-2023 5.0L Coyote engines including Mustang GT and F-150
Includes:
2) Exhaust manifold (header) gasket as used on 2016 Cobra Jet race car
16) Exhaust manifold stud
16) Exhaust manifold nut
2) Exhaust flange gasket
4) Mid pipe stud
4) Mid pipe (manifold side) nut
4) Mid pipe (mid pipe side) nut

Part Type
Engine: Exhaust Related
Warranty Availability
Not Available
Package Dimensions
6" x 2" x 16"
Package Weight
2.95 lb(s)
Country of Origin
United States